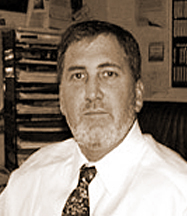 Greg Stockton

Gregory R. Stockton is the President of Stockton Infrared Thermographic Services, Inc.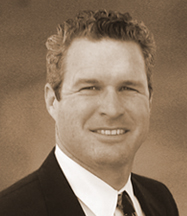 Peter Hopkins

Peter Hopkins is a Level III Certified Infrared Thermographer and a founding partner and current Vice-President of United Infrared, Inc.


Corporate Office
8472 Adams Farm Road
Randleman, NC 27317
Telephone: 888-SCAN-4-IR
FAX: 888-SCAN-4-IR
E-mail:
info@unitedinfrared.com
Accounting Office
P.O. Box 1403
Bonsall, CA 92003
Telephone: 888-722-6447 x9
FAX: 888-747-0277
E-mail:
accounting@unitedinfrared.com

RoofScanIR™ is a National Network of Certified Thermographers having been trained in the application of infrared thermography of flat roofs. All the network members are experienced building technicians and Certified Infrared Thermographers. The thermographers all own their own companies and are members in good-standing in the RoofScanIR™ Network. Call our office today or request a survey via our website to locate a certified technician in your area.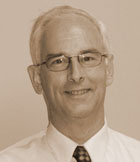 Ben T. Hixson, RCI, CCCA, CCS
Mr. Hixson is the Technical Director for RoofScanIR. He is a roofing, wall systems & waterproofing expert. Mr. Hixson formed Hixson Consultants, Inc. (an applied technical resource consulting company) to provide expert roofing, architectural sheet metal, glazing, wall system and waterproofing consulting services. He has over 33 years of experience in roof, wall and waterproofing condition analysis, life-cycle cost analysis, budgeting, design specification writing, CAD detailing management, and component selection and systems which are designed to remedy building moisture problems. Investigative surveys for new and existing facility projects have included both flat and sloped roofing installations, non-destructive infrared thermography, nuclear density gauge and dielectric capacitance technologies. Services have included surveys, condition reporting, remedial/replacement recommendations and quality assurance monitoring for below-grade waterproofing, plazas, masonry, precast, tilt wall, split-face brick and block, metal wall panels, terra cotta, stucco, DEFS, EIFS, balconies, terraces, parking decks, pools, fountains and most types of roofing. Mr. Hixson has considerable experience in architectural sheet metal, metal panel and single ply roofing, roof-coating systems, cold process, peel and stick and self adhered modified bitumen roofing and coal tar pitch roofing systems. He received a B.A. in Chemistry from Vanderbilt University in 1973 and is uniquely able to correlate product chemistry to predictable field performance.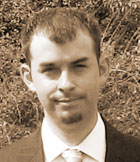 Senior Field / Infrared Technician
Joining HCI full-time in 2002, Mr. Hixson is a certified Mold Inspector and a certified Mold Remediator. Tyler directs both Hixson's Non-destructive Thermographic and Dielectric Capacitance Roofing and Wall Concealed Moisture Detection surveys. Additionally, Tyler is a key individual in HCI's Quality Assurance program - performing quality assurance monitoring for specialty contractor compliance with specifications and details, and in keeping with generally accepted good industry practice.
Tyler's hands-on experience is enhanced by extensive industry training – including RCI Institute symposiums on Low Slope Roofing Systems, Water Entry Prevention / Moisture Control, Environmental Sustainability / LEED and Fundamentals to Field Application: Issues of Wind and Moisture; and certification by American Council of Governmental Industrial Hygienists and National Association of Mold Professionals.